Hot Chocolate with Wine Recipe
12 January 2017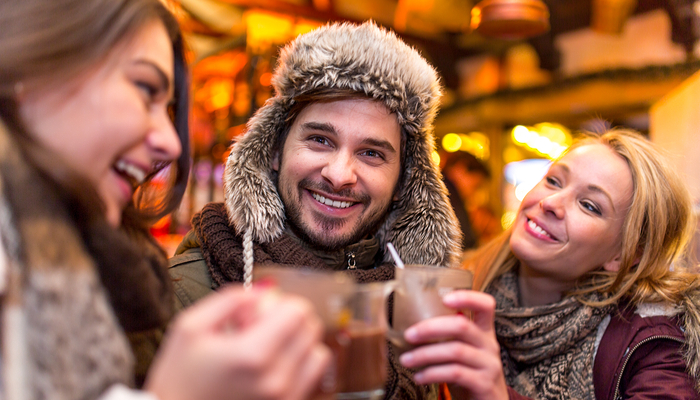 We're putting end to thinking if we should choose hot chocolate or mulled wine during New Year's Eve. As we are Peppapp and we can do whatever we want, we are sharing a recipe where we mix the two and "it's not bad" recipe. Therefore, we get warm and we get hot. Let's make a difference with hot chocolate with wine between friends during New Year's Eve.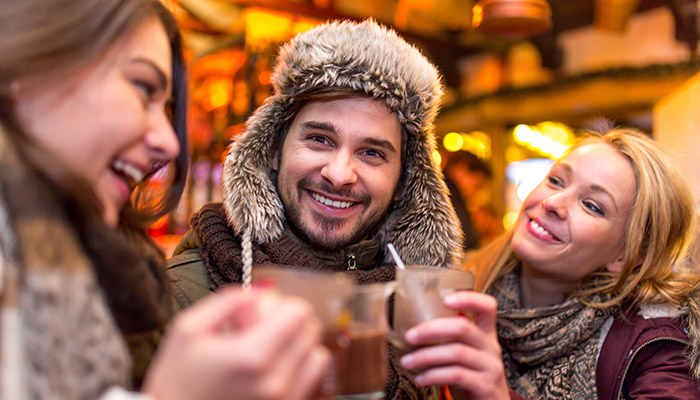 Hot chocolate & red wine (2 portions)
Ingredients
Half a carton of milk
Half a glass of dark chocolate
1 glass of red wine
1 package of icing sugar
Mini marshmallows
How to do it
Put milk and dark chocolate into a saucepan and mix them. When chocolate is melted, add red wine. When the mixture's smell is out, put it into cups. Now we can decorate. First, make icing sugar into whipped cream in a bowl. Then put them onto the cups. Put marshmallows onto them. You can also melt marshmallows by a lighter. If there's any chocolate left, grate them onto the cups as well. Your New Year's Eve drink is ready!