Shall We Make Toffee-Apple for New Year's Eve?
12 January 2017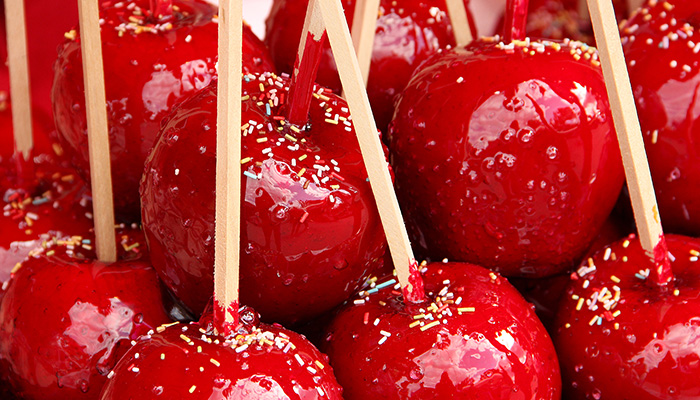 I feel like I can hear you saying "Come on Pepapp, toffee-apple is for Halloween. Not for New Year's Eve." Why not, dear readers? If we want it, we can eat ice-cream during winter, drink salep during summer. Who cares? Toffee-apple can be pretty good with a good decoration at New Year's Eve. Even it can look like a Christmas decoration. Keep it between us, but it's much more delicious than candy canes.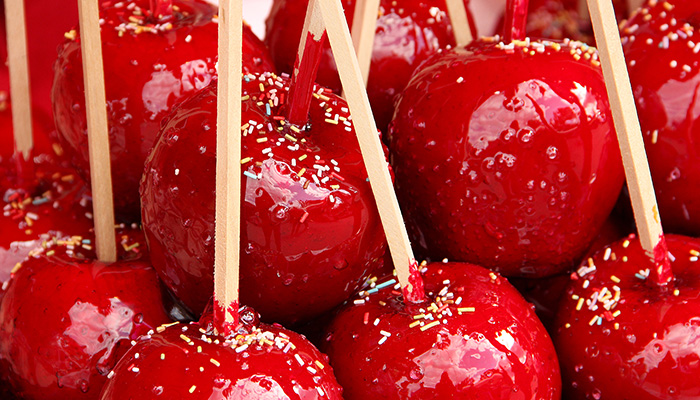 We're making toffee-apple!
Ingredients
5-6 small hard apples. They'd be sweeter if they're red.
1 glass of water
2 glasses of granulated sugar
1 spoon of lemon juice
1 spoon of red food dye
Lollipop sticks (if you can't find them, meat sticks or ice-cream sticks can also be used).
How to make it
First wash the apples, dry them then put them into the fridge. Then to a big saucepan, pour water and sugar and boil it. Syrup should be caramelized. Turn the oven off, add lemon juice and food dye to the mixture. Meanwhile, take the apples from the fridge and dry them. Stick the sticks to them and dip them to the mixture that you prepared (It's important that the mixture is cooled down a bit). Apples should be covered with mixture. Then arrange your apples in a row on a baking paper.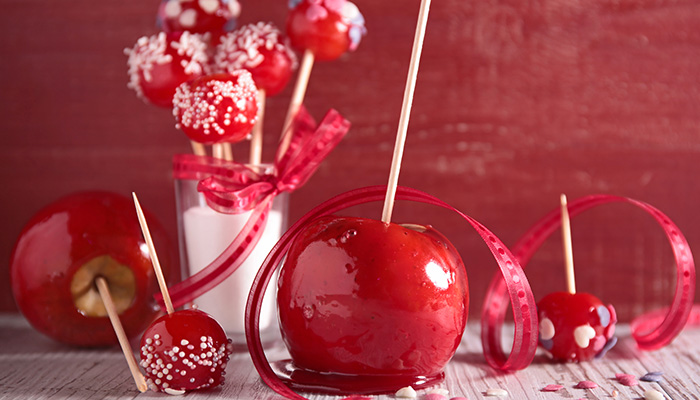 Now you've got the ball!
Now you can decorate the apples as much as you like. For example, you can make them look like Santa or with coconut you can make them look like they're covered in show. Or put bow ties onto the sticks and turn them into Christmas ornaments.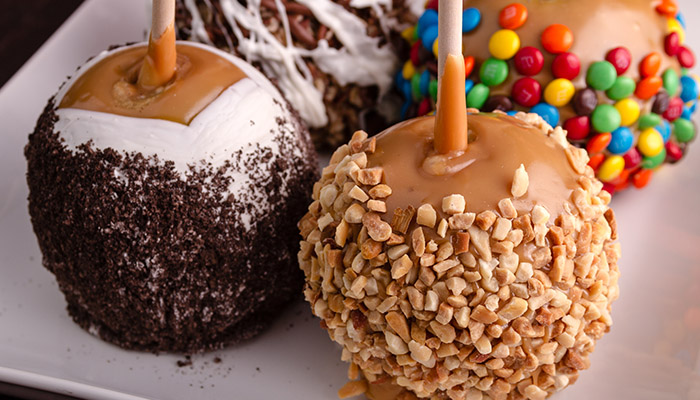 Bon appétit with your toffee-apple!