Pleasure of TV Shows!
17 January 2017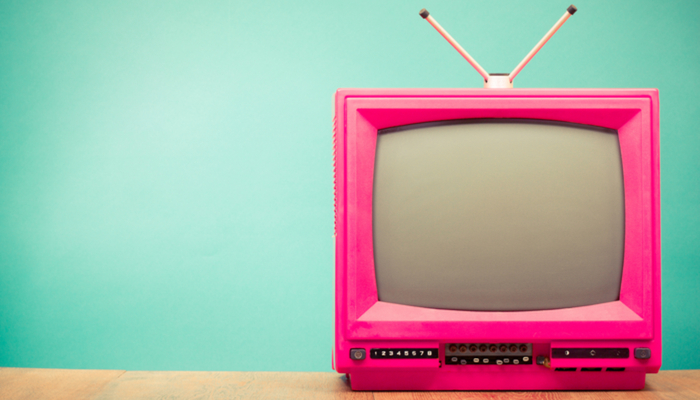 Menstruation period averagely is for five days. This means almost a week. Some of us are not affected from the menstruation tiredness and heaviness during this week and get along with our daily lives. And some of us would like to relax on a couch and if there's nothing to do, sleep. We, as the active girls of Pepapp, thought of the latter but instead of sleeping (almost 1 week long) decided to watch TV shows. And we compiled those shows.
This means, you, sleepyhead! Stop thinking of your menstruation period as a dead week and bring some excitement to your week! The thing you need to do is, after reading this post, making popcorn then get in front of your computer. Come on, choose a show that you'd like and move to having fun!
Ash vs. Evil Dead: If you're saying that you love TV shows with lots of gore, this show is for you. Yes, there are lots of gore – you even grimace – but thanks to the energy of Bruce Campbell, it's also funny and fun! Actually this show is in continuation with the 80ies movie, Evil Dead (Sam Raimi is directing again). But our "Ashy Slashy" is a bit older. However, he lost nothing from his sarcasm and appeal. And our evil soul is a bit bloody and impertinent.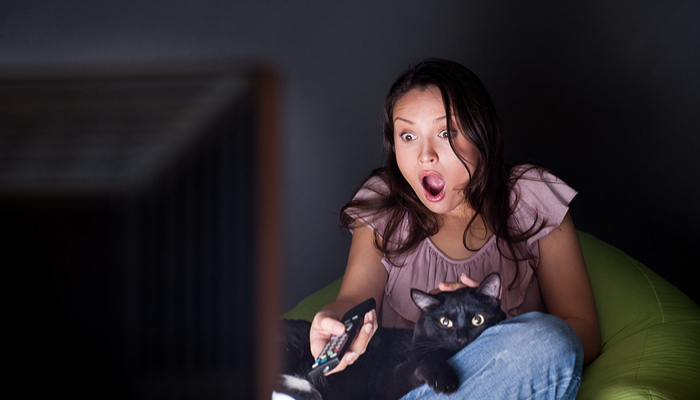 Cosmos: A Spacetime Odyssey: We can tell that this show is a sequal to Carl Sagan, Ann Druyan and Steven Soter's "Cosmos: A Personal Voyage". It is a documentarial TV show that tells the relationship between space and time. This means that if you love the unknown and beyond the stars, you certainly should watch it. Its presenter is Neil de Grasse Tyson who is the old student of Carl Sagan. Turkish dubbing is by Haluk Bilginer (with enchanting face… ). Good news, this show is 13 episodes long. This means, it ends in a week. But universe is infinite.
Sherlock: This show is adapted by Sir Arthur Conan Doyle's same book but instead of taking place in 1800s, it takes place in our time. This means, Sherlock Holmes doesn't have a pen and paper but a blog page. The most appealing part of the show is the acting of Benedict Cumberbatch and his chemistry with Martin Freeman. Since this show is a mini serial, it's just for you. Also, if you love detective adventures, mystery and strange events, it will finish in the blink of an eye.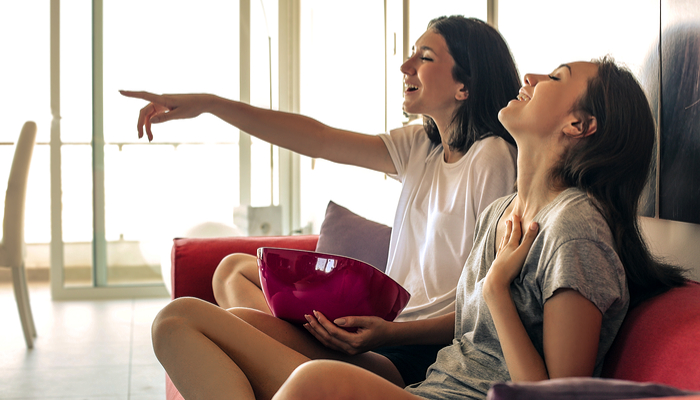 Black Mirror: This show tells not the benefits of technology but its troubling elements with masterful irony while choosing sci-fi. It's obvious from its name: This time mirror is black. This means, it doesn't show what goes on but opposite of it (probably the part that we wouldn't like to see). The person who will face us with these realities is the directing producer Charlie Brooker. Every episode's plot, actors and place are different. This is why every episode is like a different film. During this period where we are intertwined with technology, people who watch this show will find something within themselves and wince.
American Horror Story: It takes the horrible evens that marked American history sometimes in today's time and sometime during the times that they took place (crime, haunted house, witches, freakshow…) In this show, thriller, excitement and erotism is in one place. One minute you're laughing, another you're in horror. The producer who gives these moods is Ryan Murphy. Because every season of it is complete in itself, AHS is perfect for menstruation. For example, if you feel like a witch, you can watch Coven. Only problem in the show is the blood baths that are neverending.
Breaking Bad: This show has ended already (2013) but its affect still lingers. It tells the story of Walter White who is a fifty-year-old chemistry teacher. He learns that he has cancer and start making and dealing meth to make more money. His biggest accomplice is Jesse Pinkman who is an old teacher of his that comes from a bad environment. You will get attached by the characters' strength and exciting plot. Therefore you'll finish it in a week. But it won't be possible to forget Walter White aka Heisenberg.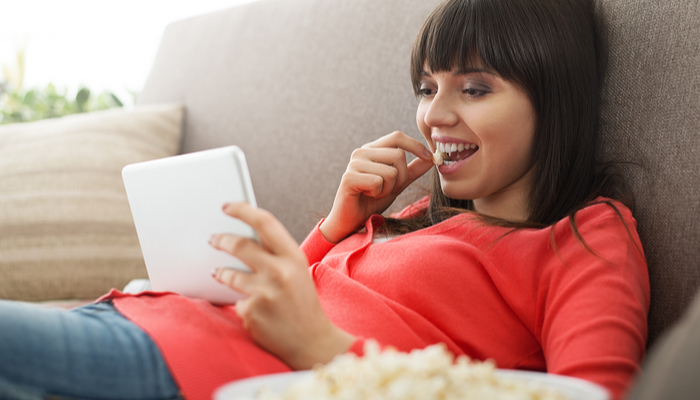 Stranger Things: Even though there's only one season yet, it gained popularity with its music and kid actors. In sum, vanishing of a boy, appearence of a little girl with supernatural powers and the existence of a darker dimension. So, bunch of weird stuff. Everyone's been talking about Stranger Things. Therefore, it's good that you start this show immediately. You probably finish it in a week than start waiting for the second season.
Scream Queens: It's a thing that happens for all of us during PMS: Being a scream queen. The show is about female students who are in university. But the story is more than menstruation, it's about serial murders and imcompetent murderers. Jamie Lee Curties is also a part of the show as a teacher. We already know from the film Halloween (1978) that she's already a scream queen. People who love horror-comedy and also follows fashion shouldn't miss it.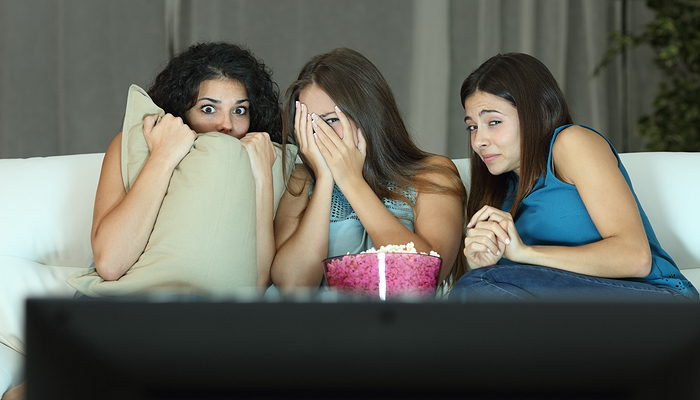 Jane Eyre: It's a 2006 BBC television show that is adapted from the same book which was published in 1847 from the British writer Charlotte Bronte. The show tells the story of a teacher and a duke's love in Victorian era. In the axis of class separation, hard lives of women, religions and social oppression, we're watching a romantic love in a gorgeous castle. But there's dark side of this love. And this is the surprise of the show. If you want to get some love and experience 17th century, you definitely watch it.