We don't have to live with blemished skin!
14 July 2017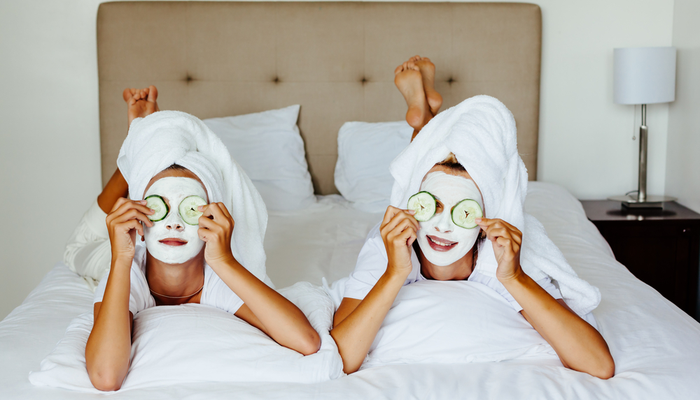 Sometimes we look in the mirror, and notice a brown spot on our faces that wasn't there before. Or there can be spots on our hands like bad tattoos that were done in our youth. These blemishes are probably due to sunburn, acne or aging. They're not clearly visible yet they're not gone completely gone either. They're just there. Because they're not clearly visible, you can over them up but you know their existence and this knowledge does not put you on ease. If not treated, they can also get darker. Thanks to professionals, it's possible to get rid of these blemishes with laser treatment. Also, there are dermo-cosmetic products that are sold in pharmacies that can treat these blemishes. If you support natural products, I will recommend you a mask that you can easily prepare at home. Thanks to these products, you'll see the difference with time. After few sessions, your blemishes will be more invisible. After a time, they'll be gone completely. But, to prevent new blemishes on your skin, there should be few things that you need to do. You should apply sunscreen whether it's summer or winter and you should protect yourself from the harmful effects of the sun. Let's go!
Lemon mask
Citric acid in lemon is perfect for getting rid of blemishes, whitening the skin and cleaning it. Also it makes sure that dead skin is gone and new skin is created. For this, squeeze the juice of lemon and pour it onto a cotton ball. Scrub the blemished parts then apply moisturizer onto these areas. If you do this every day for two to three weeks, you will be seeing its effects.
Parsley mask
Parsley gets rid of the color disfigurations on skin. And since it has a detox effect, it cleans the skin completely and renews it. After washing a bundle of parsley, crush them with a garlic press. Mix them with a teaspoon of lemon juice and honey. Apply this mixture on your face except your eyes area (you can also apply this mixture on your body). Wait for 15 minutes, wash it with cold water and apply moisturizer. You can repeat this once or twice a week.
Potato mask
Because of vitamins and minerals inside of it, potato procure collagen. And collagen is a kind of protein that renews and strengthens the skin. Therefore potato gets rid of blemishes by renewing the skin completely (Potato is also good for bruises). Peel 3 potatoes, grate them. Filter the water that they have released and put lemon juice and honey to this water. Apply this mixture to your face and after 20 minutes, wash your face. You can do this mask for once a week.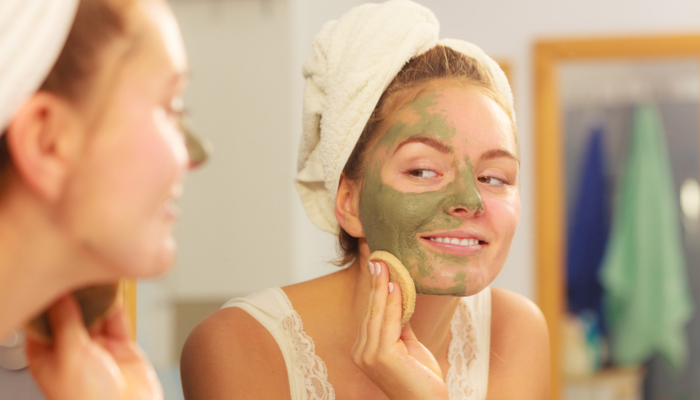 Turmeric mask
Turmeric which is rich in antioxidants heals skin and treats it. Add a spoon of turmeric inside of a two spoons of milk and mix them. After adding one or two drops lemon juice, keep mixing. Apply this mixture on black spots. After waiting for 15 minutes, wash it thoroughly. Because if you don't, turmeric can also leave blemishes.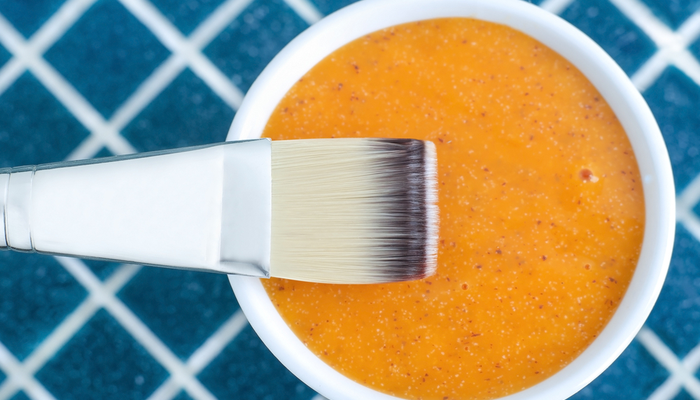 Almond oil mask
Almond oil is very effective on treating blemishes and stops. If you also add a lit bit of lemon juice, you can get the full solution. Warm up two teaspoons of almond oil and apply to your face by massaging it for ten minutes. You can do this for two weeks every night. It cleans the face without damaging it.