A Wild Taste: Leopard Cake!
31 May 2017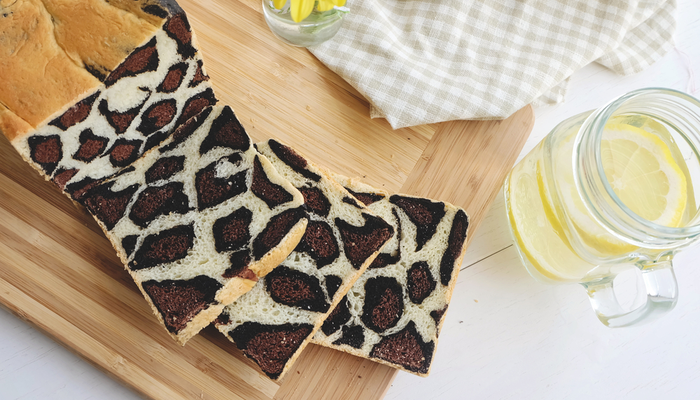 Leopard stripes make sure that we feel different and good in every aspect of our lives. It's like, we're part of the jungle and there's nothing faster and ostentatious than us. Our clothes, furniture, hair and our vehicles, everything is in leopard paint. Even our food! Yes, you can add a big cat pleasure to your life with a cake in leopard stripes. For anyone who is sick of plain chocolate can get their tea times wild and aesthetical with leopard stripes. Therefore I'll give you a recipe for this leopard cake. So you can be like the man that you envy who plays with baby leopards. You won't have a baby leopard, but you have your cake and you can hug that. 🙂 If you're ready, let's roar!
Ingredients
For sponge;
4 eggs
1 glass of sugar
1 glass of flour
1 teaspoon of baking soda
1 dessertspoon of cocoa
1 grate of lemon skin
For cream;
2 glasses of milk
1 spoon of starch
1 spoon of flour
2 spoons of sugar
1 spoon of buter
1 grate of lemon skin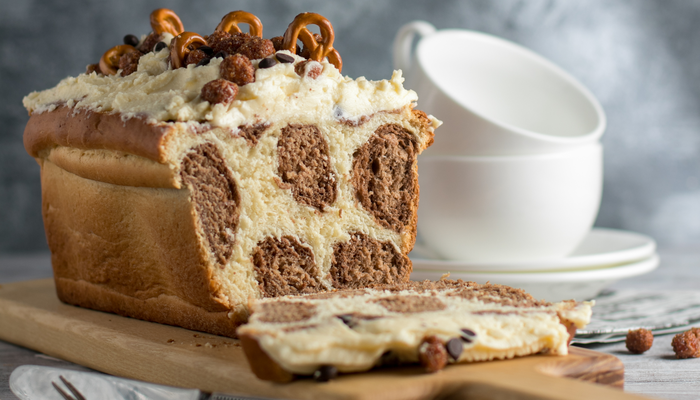 Instructions
Pour milk, starch and flour into a pot. Start boiling this mixture. Then add sugar, butter and grate of lemon skin and crush this mixture with a mixer.
After crushing it thoroughly, wait it to cool down. Your cream is ready.
Now let's make the sponge which is the leopard part. Pour egg whites onto a pot and whisk them until it starts frothing. Meanwhile, add sugar slowly and keep on whisking.
Add the yellows of the eggs that you separated and whisk again. Add flour, baking soda and grate of lemon skin. Separate the dough that you just made. Add cocoa to the other part.
Put the dough with cocoa into a small plastic package and pierce a small hole. This will be your "painting brush."
Put baking paper onto a tray and make leopard stripes with your plastic package. Fill the empty places with your non-cocoa dough.
It should be baked for 10 minutes in a heated oven that is in 190 degrees. Turn the "now sponge" down and after waiting for a while, separate it from the baking paper.
Turn down again and add the cream to the place with no stripes. Make it a roll and put it into refrigerator. After waiting two to three hours, take it out from the fridge and start slicing.
Of course, take a picture first. 🙂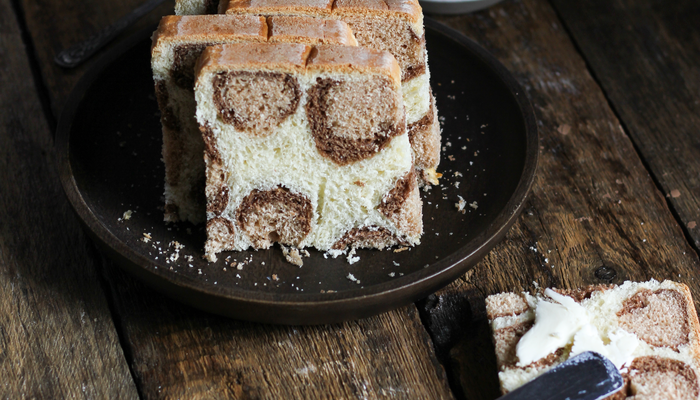 Bon appétit, honey!