Shapes and Meanings on Turkish Coffee Fortune-Telling
09 August 2017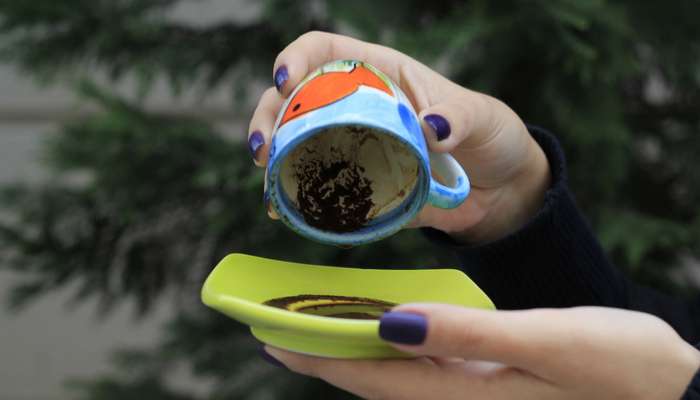 Coffee fortune-telling is the second most enjoyable activity when you're gathered with friends (the most enjoyable is obviously drinking the coffee). Right after a question of drinking Turkish coffee the answer comes as "If you're going to read my coffee, sure." Coffee reading is actually an excuse to have a good time in fact. We confess all things that we wouldn't normally in a coffee reading. Or we would like to pour our heart out just like we're pouring the coffee. Because there's a therapeutic effect of coffee reading. It comforts you, and it gives you good time while comforing you. And sometimes we do these coffee readings to make something up and hear good things about our future. Coffee reading is a Turkish coffee tradition. What do they say again: Don't believe coffee reading, yet don't leave without it. I think, as long as we seriously don't believe coffee reading and put so much pressure on it, there's no harm in enjoying ourselves during a coffee read.
What is what in coffee reading?
Before starting…
Coffee cup's place near to our lips show us the present time and its bottom shows the near future. Handle represents family and its plate represents marital status. Numbers represents dates, letters people that you know, lines travels, dots money, heart love, and eye means bad eye. If the grout is thick it means tough times; if it's less, it means relief (Did the coffee makers hand abundance change our fate? Dun dun dun…)
Let's start!
Bee: Working hard and getting success at the end of hard work.
Butterfly: Short term success.
Bird: Good news.
Horse: A wish that will come true.
Fish: Money in near future.
Snake: Existence of a dangerous person.
Path: A victory or travelling.
Winding path: The fact that a path to a success is tough.
Dove at the end of a road: Good news or a friend that comes from far away.
A lane: An event that will change your life.
Kid: Success and happiness after that success.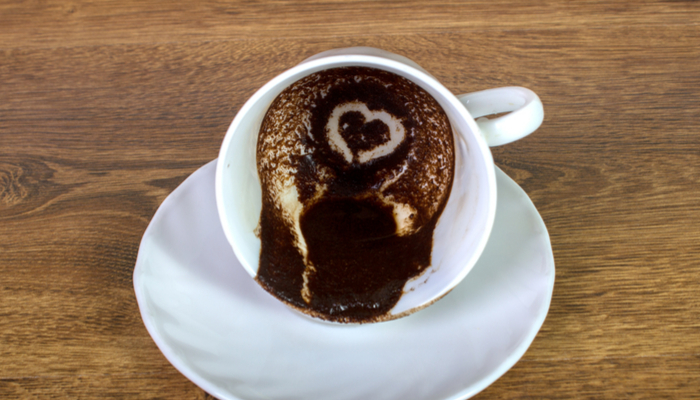 Triangle: A gift that will excite you.
Circle: Ring or marriage
Bowtie: A happy event that will take place in near future.
Star: An investment.
Rising sun or moon: Relief.
Key: Moving to somewhere new or winning someone's heart.
Ear: The necessity to not believe everything that you hear.
Leaf: A good chat.
Tree: A peaceful life.
Flame: A big love.
Chain: Depressed times at work.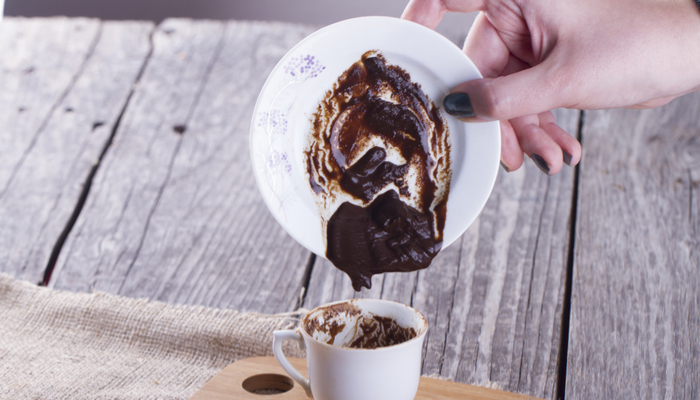 Egg: An easy money.
Wolf: An existence of an untrue friend.
Scales: Right decision.
Umbrella: Troublesome times.
Daisy: An unsure relationship.
Arrow: A sudden love.
Horseshoe: A lucky period of time.
Dog: A loyal friend or lover.
Cat: A person who is good and bad for you at the same time.
Boat: Getting rid of troubles.
Spoon: A good opportunity.
These are important!
Before coffee reading, the cup should be cooled off completely. There shouldn't be a second reading to the same cup. After the reading, cup shouldn't leave open and it should be washed thoroughly. Otherwise reading won't come true. 🙂