We're Making Yoghurt At Home!
16 October 2017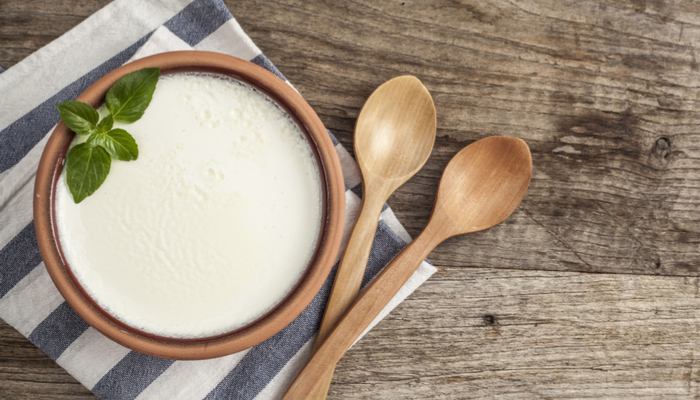 The healthiest and most organic yoghurt is the one that you make at home. Because you're there during all fermentation and skinning processes. Also, you don't need to follow its shelf life and you don't need to buy yoghurt every day. Yoghurt because of its prebiotic content should be eaten every day and it's an enemy to harmful bacteria and friend to your intestines. It strengthens your immune system. It helps you to lose weight. Not only these, but it's also an elixir of youth. You should eat yoghurt often, keep yoghurt in your fridge at all times and for that, we should make our own yoghurt. With a very simple recipe, let's see how to make yoghurt at home!
Ingredients
1 litres of milk (if it's possible, choose organic or pasteurized)
1 spoon of yoghurt (it's better if it's strained yoghurt)
1 teaspoon of sugar (it accelerates the fermentation)
1 pinch of salt (it prevents acetification)
Preparation
Boil milk in a cooking pot with medium heat. After it starts boiling, let it simmer in low heat. Then close the cooker and wait until milk is warm. In another bowl, mix yoghurt, sugar and salt. Add a spoon of warm milk that you just cooled it down. After mixing them, pour all of them into the saucepan and mix again. Close the lid with a cloth and wrap another cloth (You don't need to wrap it too much in summer). Check your yoghurt after 4 to 5 hours. If everything is good, eat your yoghurt with joy once you let it rest a little.