A Fall Classic Pumpkin Spice Latte Recipe
07 November 2017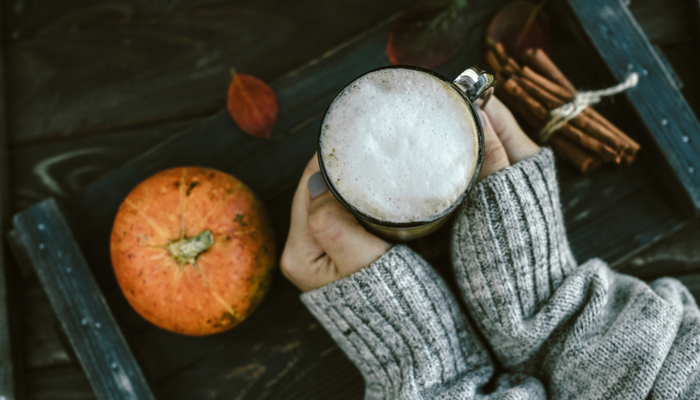 When someone mentions Fall, a person instantly thinks of falling leaves, sweaters, wellington boots, rain and recipes with pumpkin. But most of all, that person thinks of pumpkin spice latte. When the smell of hot milk mixes with sweet taste of pumpkin, you instantly fly away. If you also have your favourite in your hand, Fall becomes even more beautiful. You can buy this delicious coffee from coffee places, as well as you can make it at your home. Yes, making this latte is not hard. Here's the simplest recipe of Pumpkin Spice Latte with its pumpkin spice and Fall specialty:
Ingredients
1 glass of milk
Half a glass of coffee
1 slice of pumpkin
Half a coffeespoon of vanilla
2 spoons of honey
A pinch of nutmeg
A pinch of pumpkin spice
To sprinkle on top of your drink;
A pinch of cinnamon
Preparation
Make a puree of a slice of pumpkin. Then put this puree in a blender with other ingredients. Warm up all this mixture in a coffee pot. Pour it into a cup and sprinkle cinnamon on top of it. If your book is also ready, your Pumpkin Spice Latte is ready as well!