Delicious Cookies with Honey and Outmeal!
16 January 2018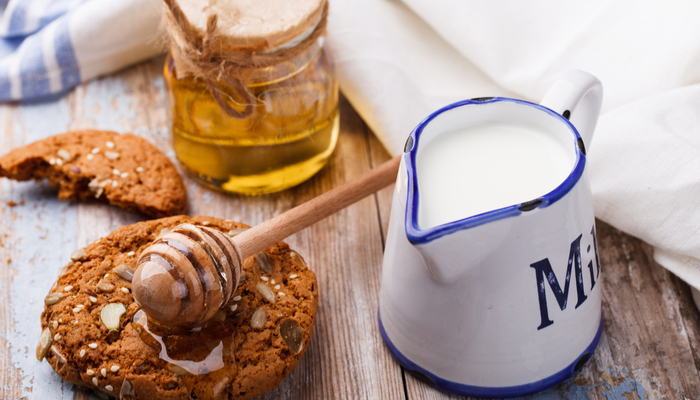 Just like me, you also want to find healthy and delicious recipes! This recipe that I'm about to give you is not only delicious but also so healthy. The cookies with honey and oatmeal not only cut our sweet cravings like a knife, but also don't contain sugar. Instead of sugar, it has (naturally) honey. I recommend you to stay away from the chocolates, cakes and cookies that you find outside of home, sweetie. Because you can never know what's really in the desserts that you find in stores and patisseries. And you shouldn't consume desserts that are harmful to you. Instead of unwanted calories and unhealthy preferences, you can make delicious cookies that are completely natural, healthy and good for your body!
Ingredients
1 glass of, room temparature warm organic butter,
1 glass of organic honey,
1 glass of coconut sugar,
2 eggs,
1 teaspoon of vanilla extract or vanillin,
2 glasses of almond flour,
1 teaspoon of cocoa,
1 teaspoon of sea salt,
1 and a half teaspoon of powdered cinnamon,
3 glasses of oatmeal
Preparation
First, set the oven to 180° and pre-heat it.
Then, put butter, honey and coconut sugar into a deep bowl and mix them well.
Add the eggs one by one to this bowl and afterwards, add vanillin into this bowl.
In a separate bowl, mix flour, baking powder, salt and cinnamon.
Later, mix all the ingredients and add oatmeal as well. Then close the lid of the bowl and put it into the fridge for an hour.
Once the hour is finished, create little balls (as big as walnuts) and slightly press them.
Bake them in the pre-heated oven for 10 minutes then eat them while they're hot! Bon appétit, sweetie!