What is vaginismus?
15 January 2018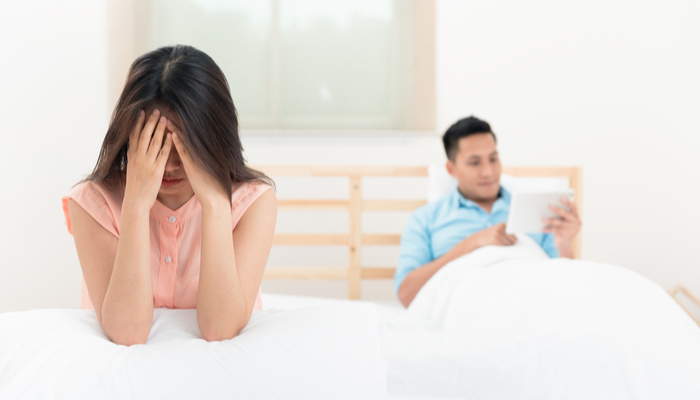 Vaginismus is not something to be ashamed of. It's pretty common. Therefore, we should let ourselves to be not be ashamed of talking about it, taking necessary steps for treatment and not shatter confidence to ourselves. Not only that, it can be treated within few days instead of years!
Vaginismus is the problem to have a sexual intercourse. Even though it's called first night jitters in public, it's not only special to the first time and sexual intercourse cannot take place without the woman's control. The woman's muscles tighten involuntarily. The area that sexual intercourse takes place is called vagina. And in the vaginismus problem, vaginal muscles tighten involuntarily during sexual intercourse. Therefore, there's no sexual intercourse.
You're not alone!
Vaginismus is not common in Turkey but everywhere in the World. Every 1 of 10 women suffers from vaginismus. Even though its treatment is easy, people cannot be treated due to shame and holding back. But you're not alone, and vaginismus is not something to be ashamed of!
Why do muscles tighten?
It should not be forgotten that women who are in love with their partners or women who gets pleasure from foreplay may also suffer from vaginismus. Then what do these muscles spasm? During intercourse, fears in the subconscious come to the surface and the body is not relaxed. This is why vaginal walls close themselves. Vaginismus doesn't only happen during sex, but also happens during gynecological exams or while using a tampon.
What are the signs of vaginismus?
The biggest sign of vaginismus is not being able to have a sexual intercourse due to fear and involuntary and spasms of the muscles. As well as vaginismus can be seen in virgin women, it also can be seen in women who had sex before, but happens later in life due to problems.
Sexual intercourse can also be painful. This is called dyspareunia. This pain which is a sign of vaginismus happen is due to muscles tightening themselves.
Not being able to have gynecological exam is also a sign of vaginismus. The fear of the woman can also occur in front of a doctor.
There are also cases of not being able to vaginal tampon or bougie with the intention of treatment. In the case of vaginismus, nothing can enter the vagina.
There are cases that slipping a finger inside of the vagina, or not being able to look at it in front of the mirror. The first phase of the treatment is that woman finding peace within her body and her sexuality. The way of being raised, events that took place in childhood can cause vaginismus. All these signs indicate vaginismus.
If you also have these symptoms, you can consult to a specialist without fear and shame and can conquer vaginismus in no time! It's important to know that you're not alone. Just like you have no fault when you've got the flu, vaginismus is also not your fault. You only need to get treatment, just like when you've got the flu.