Let's Make Potato Chips at Home, Snack Healthily!
24 January 2018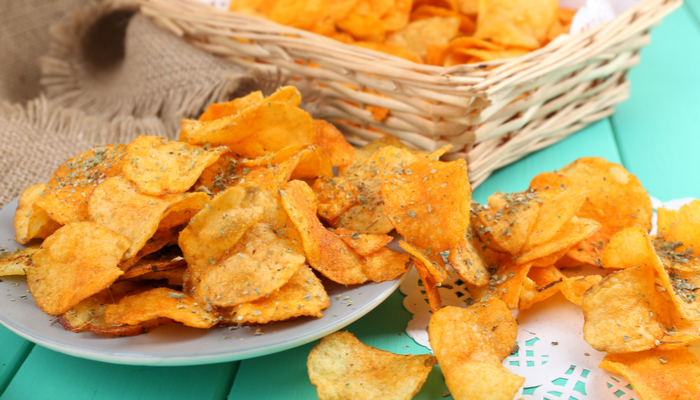 We all know that potato chips are such a delicious snack. But this snack is also very harmful. It's processed, too much fat, too much calories, all these things make the chips very harmful. But we still can't stop buying a package before seeing a film.  Maybe 2 or 3… The best is to simply not choose chips altogether. But obviously, this isn't easy. Then snacking the healthier versions of chips is the best. No, I'm not talking about the potato chips that are sold in the markets which are so-called low fat, baked and innocent potato chips. I'm talking about making our chips at home. Yes, this is possible. If you have potatoes at home, let's start already!
Ingredients
2 big potatoes
4-5 spoons of sunflower seed oil (you can also choose olive oil).
Black pepper
Red pepper
Salt
Preparation
The biggest thing about preparing potato chips is slicing them very thin. First, peel skin of the potatoes. Then slice them very thin with the help of a sharp knife. If it's hard, you can also use the bigger part of the grater. Wait those potato slices that you sliced as circles in salted water for a while. This is how its starch will be in the water. Meanwhile apply oil to the oven tray's surface. Take the potatoes out of the water, dry them with paper towel and line them on the tray. Sprinkle the seasonings and spices on the potato slices and put them in a preheated oven in 200° C. When they're completely baked, you can take them out of the oven. Then you can snack with health while catching a film at home.