How does the menstrual pain stop?
15 April 2016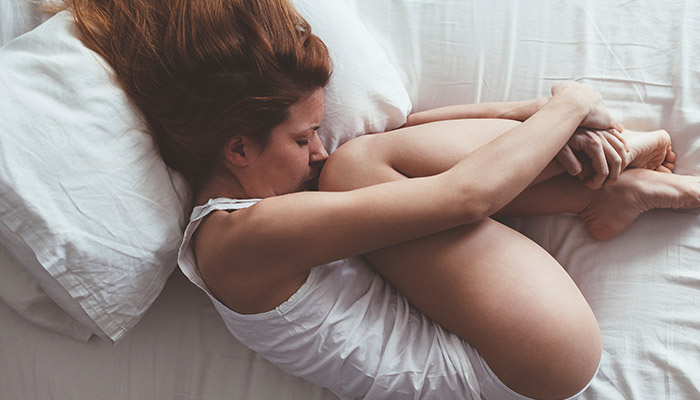 Menstrual bleedings mean pain for a lot of women even though it is a normal cycle between puberty and menopause. Especially severe menstrual pains that affect some women, also affect work and daily life. A natural function, contractions, that the uterus does to balance the level of blood that is to get rid off of the body can cause unbearable pains. In fact, contractions have the aim of balancing the blood levels in minimum. Most of the times, women go to doctors to administer medicine to get rid of the pain among other methods to relieve the pain. Women who go to doctors for the more severe pains can also take painkillers in less severe cases. These minimum pains are defined as primary dysmenorrhoea and they usually happen in the beginning and the last days of menstrual bleedings. Secondary dysmenorrhoea are identified as the pains that affect some women's quality of life.
Why does the primary dysmenorrhoea happen, how does one get rid of it?
Primary dysmenorrhoea starts a day before the menstrual bleeding and it is often felt as contractions. It is a mild pain that is felt in stomach, groin and legs and it doesn't affect the daily life too much. When the pain starts, putting warm towel where the pain is felt or having a warm shower and these lessen the pain. One of the most affective methods for the mild pain is light exercises and walking. Also, consuming foods that are rich in vitamin B, dried nuts and fruits and liquid food also will lessen the pain.
Why does the secondary dysmenorrhoea happen?
Menstrual pains that affect a woman's daily life and quality of life are viewed as indicators for other health problems. In these severe levels of pain, it is a must to consult to a gynecologist and identifying the factor to cause this problem. Most of the times, infections in genital area, or formations like cysts, myomas, polyps cause pain in abdomen, groin and legs. For women who consult to doctors get blood and urine tests and ultrasound examinations, problem gets identified and treatment for the problem is administered.
What are the methods for lessening the menstrual pains?
Parsley tea: To lessen the pains during menstrual cycle, a pinch of parley is put into boiled water and it is brewed 5 to 10 minutes. Two glasses of warm parsley lessen the pain. This is because it is known that parsley has the effect to lessen dysmenorrhoea and stimulate this process and also control the menstrual irregularities.
Ginger tea: Since the ancient times, ginger tea is used for menstrual pains. A piece of ginger is put into boiled water and it is brewed 5 to 10 minutes. Three glasses of ginger tea with honey and lemon lessen the most of dysmenorrhoea. This is because ginger has the effect of regional pains and for exhaustion during this period.
Basil tea: Basil tea is very affective on pain during menstrual bleeding and especially contractions that are felt sometimes. Because basil contains caffeine acid, it prevents pain. It should be put into a glass of boiled water, brewed for 15 minutes and only a glass of this tea should be consumed in a day.
Cinnamon tea with honey: A cinnamon stick is boiled in a glass of water, then it is brewed for ten minutes, after it is warm a spoon of honey is added. Cinnamon is a source of calcium, iron and mangan and it has a relaxing effect. In cases of extreme exhaustion, sleeping problems and dysmenorrhoea, two to three glasses of cinnamon tea with honey is good for the body.
Fennel tea: A spoon of fennel seed is put into a glass of boiled water and it is brewed for ten minutes. Because the taste may be bitter, consuming with honey is advised. Fennel tea which is good for dysmenorrhoea, local contractions and muscle pain should be consumed two glasses of a day.